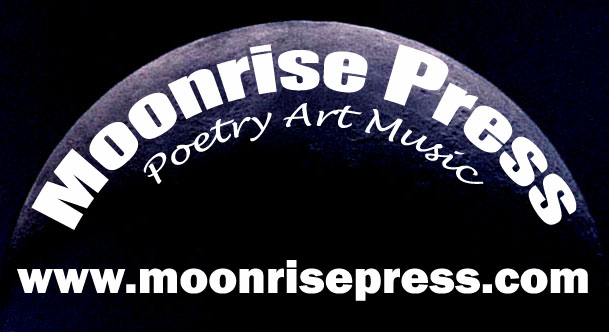 BOOKS ON MUSIC

Home

Poetry

Art

Planned

Books in Print
| | |
| --- | --- |
| | A Romantic Century in Polish Music. Collection of essays by Magdalena Dziadek, Martina Homma, Krzysztof Rottermund, Krzysztof Szatrawski, Maria Zduniak, and the editor. Essays about Lipinski in Wroclaw, Lipinski's violins, Wieniawski's virtuosity, the reception of Wagner, women composers, and other issues. Los Angeles: Moonrise Press, December 2009. See the description with the table of contents. ISBN 978-0-9819693-3-6 (paperback edition, $22 or eBook - PDF Download, $10. |
| | Space and Spatialization in Contemporary Music: History and Analysis, Ideas and Implementations. Ph.D. Dissertation by Maria Anna Harley (McGill University, 1996). See the free, downloadable dissertation PDF files with the Table of Contents: Part I, Part II, Part III (Brant, Shafer, Xenakis). |
Planned Books
Gorecki in Context: Essays on Music
A volume of interviews with Henryk Mikolaj Gorecki and essays about his music by scholars from around the world, edited by Maja Trochimczyk. See more information.

Henry Brant on Music: Interviews
Collection of conversations with the composer, 1992-2004. With essays about his music; list of works, calendarium of life, index, and a CD recording of the interviews. Forthcoming.

Conversations with Hanna Kulenty
Interviews with composer Hanna Kulenty about her philosophy of music, artistic interests, and favorite recipes; plus translation of her Master's thesis explaining her theory of musical form (originally written in Polish).

The Nightingale in Space: Essays on Music
A collection of essays by Maja Trochimczyk on ecomusicology, birdsong, musical nightingales, nature in Bartok's music, spatial sound and related topics. Originally published in Tempo, Muzyka, Computer Music Journal, American Music, and other scholarly journals.

Home

Books of Poetry

Books on Music

Contact Us

All photographs and information (c) 2008-2015 by Moonrise Press, Los Angeles.
All rights reserved by Moonrise Press. Distribution and sales by lulu.com and its partners.