Moonrise Press
A California publisher of poetry and books on art and music. Since 2008 in Los Angeles.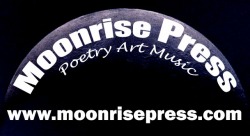 ---
An anthology of poetry edited by Maja Trochimczyk. This volume celebrates the 200th birth anniversary of a Polish pianist-composer, Fryderyk Chopin (1810-1849) in a selection of 123 poems by 92 poets. The hightlights include the first English translation of Norwid's

Fortepian Szopena

by Leonard Kress. Published in February 2010. ISBN 978-0-9819693-0-5. Available in

Paperback Edition

($23.00) or

PDF Download

($10.00). Read

more

about this anthology, including review excerpts.

---

Poetry and Photography by

Maja Trochimczyk.

A poetry collection describing a personal, spiritual evolution, symbolized by appearances of six angels: Amor, the angel of romance; Eros, the angel of desire; Eloe, the angel of sorrow; Thanatos, the angel of death; Ellenai, the angel of consolation; and Sophia, the angel of wisdom. Paperback (First Edition):

ISBN 978-0-578-00166-1

- $12.00. Hardcover with Color Photos (Second Edition, 126 pp.):

ISBN 978-0-9819693-2-9

- $48.00. PDF Download:

ISBN 978-0-9819693-2-9

- $10.00. Read a sample of poems and see photographs

here

.

---
A book of poetry, novella in verse, by Maja Trochimczyk. Surprisingly sweet and gentle, this is a love story of a crime victim and a troubled man, an ex- offender on a path of redemption. The story is told in brief vignettes of 85 lyrical poems and 24 narrative fragments. Inspired by the Songs of Songs and centuries of love poems, from Sappho to Milosz. The revised edition includes ten new poems, illustrations, and a happy ending.

Read a sample of poems here.

Los Angeles: Moonrise Press, 2011 (Third Revised Edition, 152 pp., Paperback).

ISBN 978-0-9819693-4-3

- $18.00 (Amazon), $13.50 (Lulu.com). PDF Download:

ISBN 978-0-9819693-4-3

- $8.00 (Lulu.com).

---

Meditations on Divine Names

is an anthology of contemporary poetry on religious themes, featuring 140 poems by 64 poets, associated with diverse spiritual traditions. Their poems represent: various branches of Christianity, Judaism, Hinduism, Buddhism, Kabbalah, Wicca, Sukyo Mahikari, and ancient Greek, Egyptian, Hawaiian, and Slavic religions. The book is divided into ten paired sections: Naming, Names, Earth, Water, Air, Fire, He, She, Being, and Loving.

ISBN 978-0-9819693-8-1

- $21 (lulu.com). The editor, Maja Trochimczyk, a poet and music historian, describes herself as a Catholic mystic.

---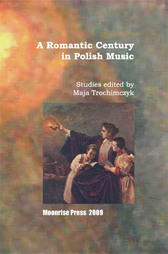 A collection of scholarly essays about the history of Polish music in the 19th and 20th centuries by eminent European music historians: Magdalena Dziadek, Martina Homma, Krzysztof Rottermund, Krzysztof Szatrawski, Maria Zduniak, and the editor, Maja Trochimczyk. The essays discuss such disparate issues as the Wroclaw visits of the violinist, Karol Lipinski, a history of his violins, Henryk Wieniawski's virtuosity, the reception of Wagner in Poland, the career paths and mindsets of Polish women composers of the 19th century, the biography of Feliks Nowowiejski, Ignacy Jan Paderewski's inspiration with the Tatra Mountains and Podhale folklore, and other issues. Edited by Maja Trochimczyk, with translations from the Polish.
Published in December 2009, 264 pp. See the
description
of this book, including the detailed table of contents.
ISBN 978-0-9819693-3-6
(paperback) - $22.00, also available as PDF download - $10.00 (Lulu.com).
---
________________________________________________________________________________________

Moonrise Press Blog by Maja Trochimczyk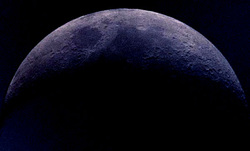 Additional news and information about books, authors, and events of Moonrise Press
of Los Angeles. Includes an International Translation Project "Memento Vitae" - with translations of one poem into Polish, French, Spanish, Serbian and other languages.




---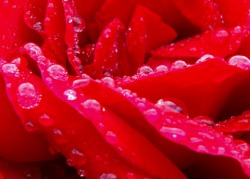 ---
_________________________________________________________________________________________

Poetry Laurels - Blog by Maja Trochimczyk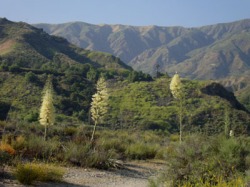 This blog, at
poetrylaurels.blogspot.com
, documents Maja Trochimczyk's adventures as the Sixth Poet Laureate of Sunland Tujunga, serving in the years 2010-2012. For her inauguration ceremony, she wrote an occasional poem,
What I love in Sunland,
starting with:
1.
The strong arms of the mountains
/
embracing, protecting our town
2.
Lights scattered in the night valley
/
during my drive to the safety of home
3.
How clouds sit on the hilltops
/
squishing them with their fat bottoms
4.The river playing hide-and-go-seek under the bridge
to nowhere....
---
______________________________________________________________________________________________________
All contents and photos (c) 2008-2011 by Moonrise Press, Los Angeles. All Rights Reserved by Moonrise Press.
Distribution and sales by lulu.com and its partners. Moonrise Press is solely owned by
Dr. Maja Trochimczyk
.