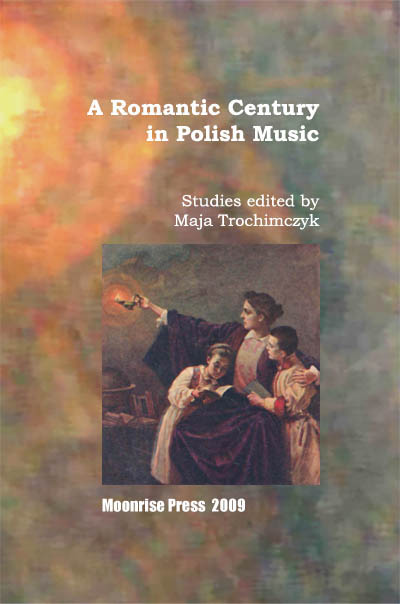 A ROMANTIC CENTURY IN POLISH MUSIC
Studies edited by Maja Trochimczyk
This volume brings together a series of essays on some of the less known aspects of music making in Poland in the 19th century and early 20th century. Eight studies of diverse aspects of Polish musical culture are presented chronologically from about 1818 to 1939, the outbreak of World War II. Authors, based in Poland, Germany and the U.S. include eminent scholars specializing in Polish music of the 19th and 20th centuries: Magdalena Dziadek, Maria Zduniak, Martina Homma, Krzysztof Rottermund, Krzysztof Szatrawski, and the editor.

The book begins with an account of the social roles and careers of women composers (Chapter 1 by Maja Trochimczyk). Three chapters present detailed studies of lives of violin virtuosi, Karol Lipinski (1790-1861; Chapter 2 on Lipinski in Wroclaw by Maria Zduniak and Chapter 3 on Lipinski volins by Krzysztof Rottermund) and Henryk Wieniawski (1835-1880; Chapter 4 on Wieniawski, Joachim and virtuosity, by Martina Homma). Chapters 5 and 6, both by Magdalena Dziadek, present a critical analysis of the scope of interests of Polish music critics, especially pertaining to Wagner (Chapter 5) and ways of portraying composers (Chopin, Paderewski, and others; Chapter 6). Chapter 7 by Maja Trochimczyk includes a re-evaluation of the roles of Ignacy Jan Paderewski (1860-1941) and Karol Szymanowski (1882-1937) as Poland's 'national composers' in the context of their interests in the folklore of Podhale and Tatra Mountains. The volume ends with a re-introduction of Feliks Nowowiejski (1877-1946) as an unjustly forgotten late romantic (Chapter 8 by Krzysztof Szatrawski).

The book includes 4 musical examples and 50 illustrations, including a series of 19th century postcards and popular art from the private collection of Maja Trochimczyk.
Table of Contents:
Introduction by Maja Trochimczyk, p. v
Chapter 1 - p.1: Maja Trochimczyk - From Mrs. Szymanowska to Mr. Poldowski: Careers of Polish Women Composers
A Romantic Interlude I, p. 47: Two postcards with krakowiak couplets and a peasant couple
Chapter 2, p. 49: Maria Zduniak - Karol Lipinski's Concerts in Wroclaw,
Chapter 3, p. 77: Krzysztof Rottermund - Stradivari, Guarneri, and Amati: A History of Karol Lipinski's Violins
A Romantic Interlude II, p. 98: A postcard with a patriotic couplet and Cracovian newlyweds
Chapter 4, p. 99: Martina Homma - True Virtuosity and Ungraceful Music: Henryk Wieniawski's Activities in Germany and His Attitude towards Joseph Joachim
A Romantic Interlude III, p.120: Three postcards with krakowiak couplets and a peasant couple
Chapter 5, p. 123: Magdalena Dziadek - Polish Reception of Wagner's Music and Ideas
A Romantic Interlude IV, p. 150: Three Preludes of Chopin interpreted by Sigismund Ivanovski
Chapter 6, p. 153: Magdalena Dziadek - Portraits of Composers and Musicians in 19th Century Polish Music Criticism
A Romantic Interlude V, p. 175: Four postcards with krakowiak couplets and a peasant couple
Chapter 7, p. 179: Maja Trochimczyk - Searching for Poland's Soul: Paderewski and Szymanowski in the Tatras
A Romantic Interlude VI, p. 220: Three postcards with a Polish nobility couple
Chapter 8, p. 223: Krzysztof D. Szatrawski - Feliks Nowowiejski: A Late Romantic from Warmia
Index, p. 243
Publication Data:
ISBN 978-0-9819693-3-6 (paperback)
Published in December 2009
Available from lulu.com: $22.00
Download a pdf file with color pictures: $10.00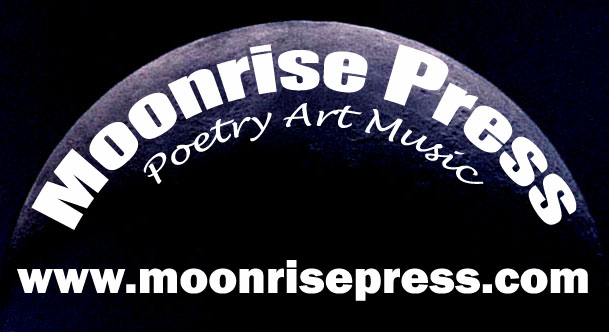 Books

Planned Titles

Contact

Home

All photographs and information (c) 2008-2009 by Moonrise Press, Los Angeles.
All rights reserved by Moonrise Press. Distribution and sales by lulu.com and its partners.