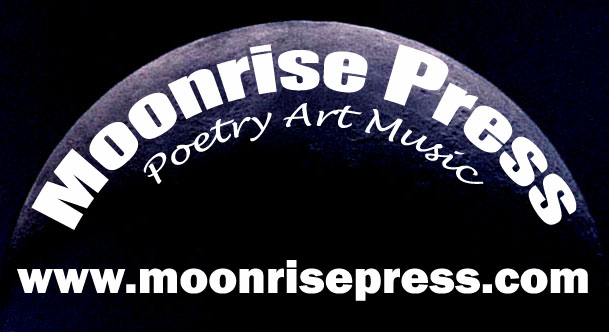 BOOKS OF POETRY





Chopin with Cherries: A Tribute in Verse. An anthology edited by Maja Trochimczyk, 2010.

An anthology of contemporary English poetry by 92 poets with roots in Poland, France, England, India, Australia, Serbia, and the U.S., celebrating Chopin's 200th anniversary of birth. February 2010, Moonrise Press. ISBN 978-0-9819693-0-5. Details.



Miriam's Iris, or Angels in the Garden
Poetry and Photography by Maja Trochimczyk

A poetry collection organized around appearances of six angels: Amor, the angel of romance; Eros, the angel of desire; Eloe, the angel of sorrow; Thanatos, the angel of death; Ellenai, the angel of consolation; and Sophia, the angel of wisdom. Nature mysticism illustrated in vignettes of poems and photos.


Published in 2008. Read a sample here.Distributed by Amazon.com, lulu, etc:
Paperback without Photos (First Edition):
ISBN 978-0-578-00166-1 - $12.00
Hardcover with Color Photos (Second Edition, 126 pp.):
ISBN 978-0-9819693-2-9 - $48.00
Download file in pdf format: ISBN 978-0-9819693-2-9 - $10.00







Rose Always - A Court Love Story
Poetry and Photography by Maja Trochimczyk Surprisingly sweet and gentle, this love story of a crime victim and a sex offender consists of 77 brief, lyrical poems and 23 narrative fragments. Inspired by the Songs of Songs and centuries of love poems, from Sappho to Milosz. Published in 2008. Read a sample of poems here. Distributed by lulu.com:
Hardcover without Photos (First Edition, 136 pp.):
ISBN 978-0-615-26362-5 - $30.00
Hardcover with Color Photos (Second Edition, 184 pp.):
ISBN 978-0-9819693-1-2 - $58.00
Download file in pdf format: ISBN 978-0-9819693-1-2 - $10.00
PLANNED BOOKS
Meditations on Divine Names
An anthology of divinely-inspired poetry from various religious traditions, with works by over 40 authors, edited by Maja Trochimczyk, planned for 2012.

Selected Poems
A collection of poetry by Elsa S. Frausto, a Californian poet of East-European and Argentinian background. Forthcoming.
ONLINE CHAPBOOKS
Glorias and Assorted Praises
Poetry and Photography by Maja Trochimczyk
A collection of 30 religious poems dedicated to the memory of a Polish Franciscan nun, Sister Elia Maciejewska (d.2002).
Online chapbook of selected poems published in 2008 (html).








Home

Books

Planned Titles

Contact Us

All photographs and information (c) 2008-2011 by Moonrise Press, Los Angeles.
All rights reserved by Moonrise Press. Distribution and sales by lulu.com and its partners.